Buy & Hire Festoon Lights
in Brisbane
We provide specialty festoon and fairy light hire for weddings and events, as well as permanent installations for commercial venues and residential environments.
How Can We Brighten Up Your Day?
Whether it be an open marquee wedding reception, a classic backyard birthday party, or a new feature piece in your beer garden or bar, our passion for design illuminates dull spaces into warm, vibrant expanses that leave guests in awe. Take a look below to hire or buy our LED festoon lights.
Festoon Party String Lighting Rental Services
Our festoon party light services are available for events of all sizes, from pop-up stores to large-scale music and arts festivals. Each of our event hire services is tailored to suit your individual needs, whether that be an extended hire period for a long event, early bump-in times, or midnight bump-out times our team can accommodate your request.
Check out our range of festoon party hire services below or view each our service pages for more detailed information.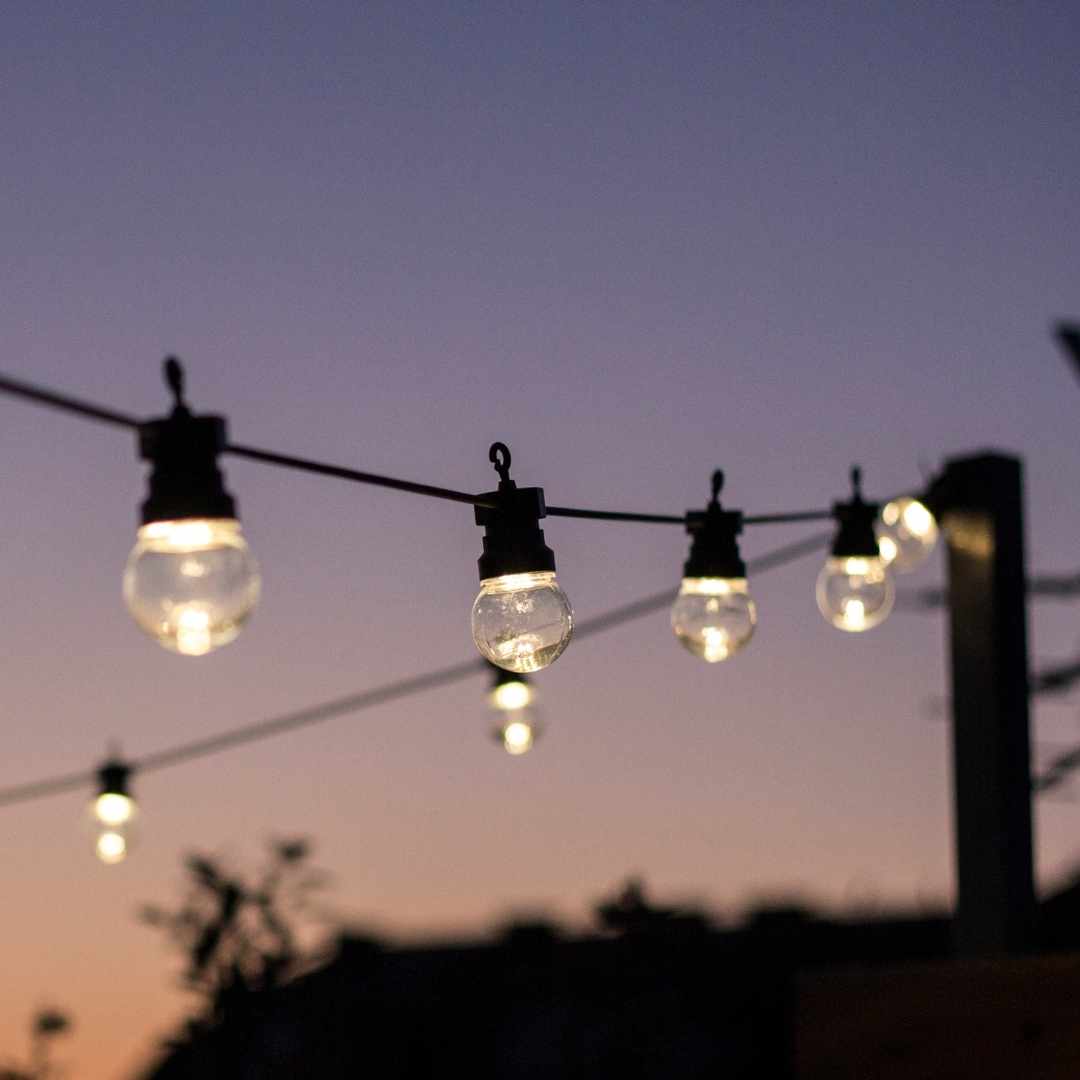 Outdoor Festoon Lighting Hire in Brisbane
Our design and installation teams' enthusiasm shines through in our festoon party string lighting hire service, we're committed to providing you with the most creative lighting arrangements to create an event to remember. 
Festoon party string lights have fast become "the" most popular way to decorate events and venues in Brisbane, and with our client portfolio, you can see why. Our rental service is available for events of all types and sizes, we specialise in weddings, functions, and festivals, providing a flexible hire period which caters to any obscure bump in times. 
If you're comfortable setting up the LED equipment yourself, put your skills to good use and rent one of our cost-effective DIY festoon party lighting packages.
Hang Up Our LED Festoon Lights Everywhere!
Outdoor festoon lights and fairy lighting, when used with specially designed lighting fixtures placed strategically throughout your venue space or event site, can transform even the most ordinary-looking venue into a unique, warm, and inviting atmosphere perfect for any occasion.
Our festoon lights are beautiful LED lights that you can use for a variety of functions – from stringing them up above your wedding reception venue to lighting up the trees in your backyard for that special campfire night. These authentic-looking party lights aren't very big, but their warm white glow has the ability to accentuate any area they're placed in.
Our lighting professionals can create beautiful LED festoon light presentations that are perfect for wedding ceremonies and corporate events. At Festoon Lighting Brisbane, we have access to an array of high-quality products including backdrops, festoon walls, and ceilings for weddings and birthday parties. Our team of experts has years of experience in handling any lighting job available, no matter how elaborate or unique.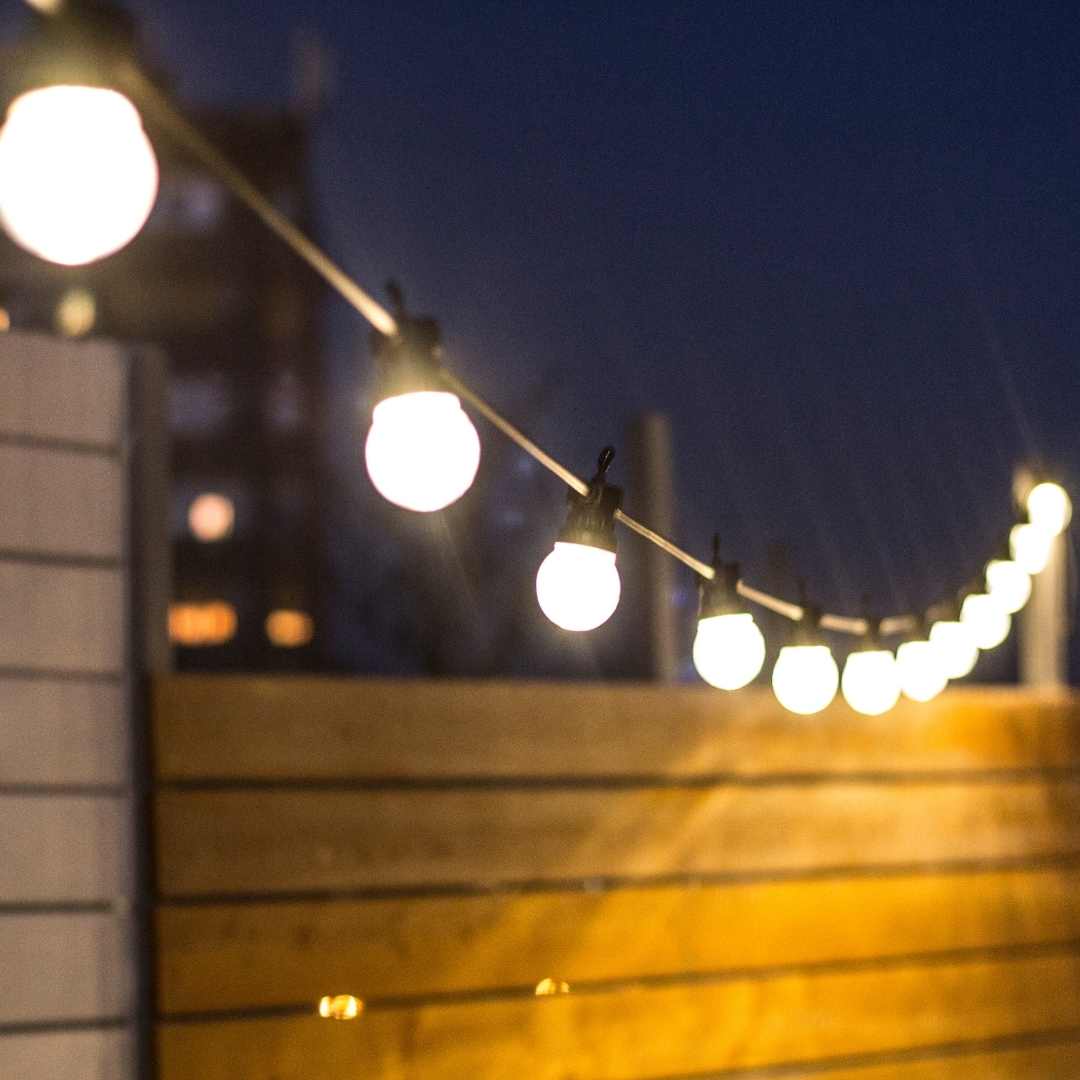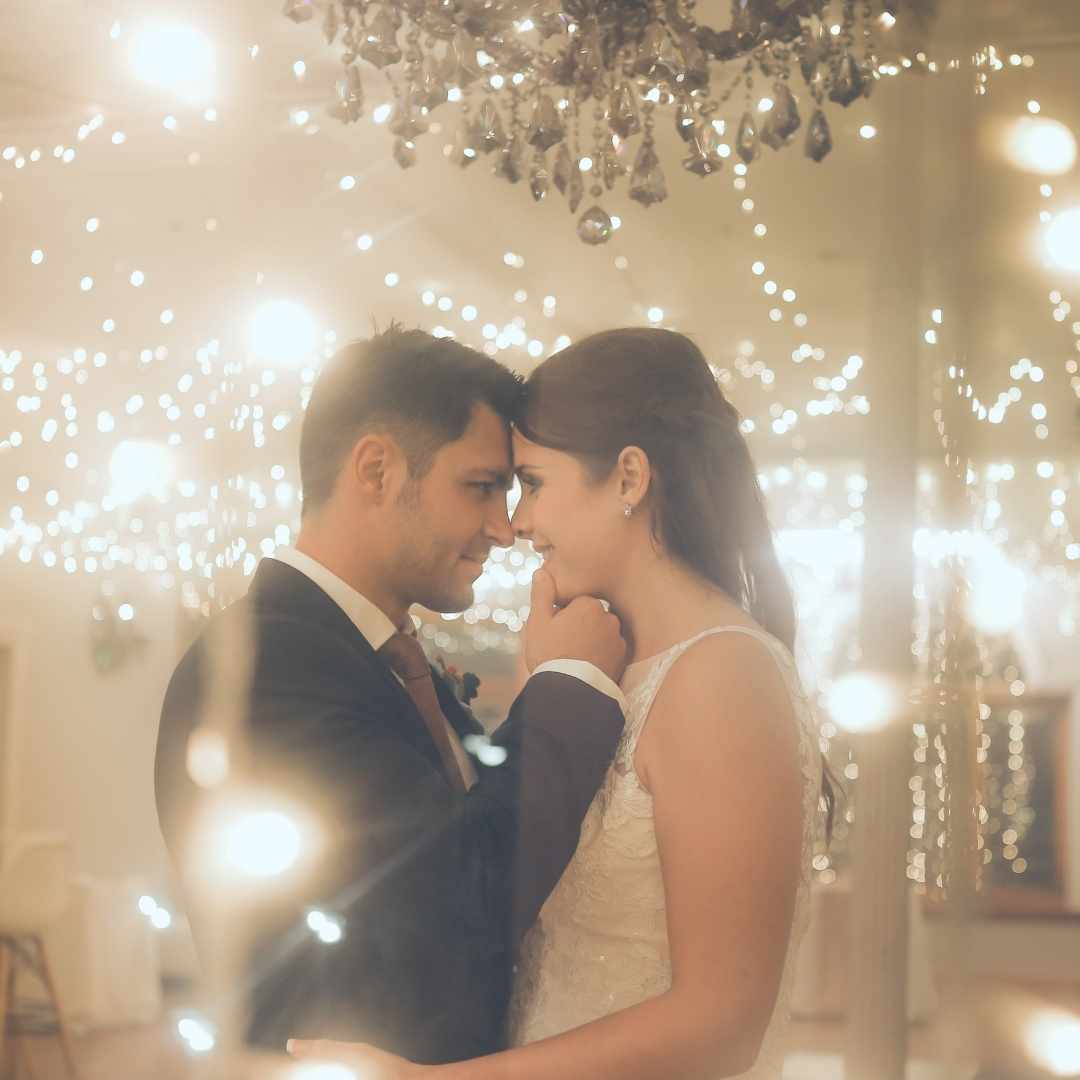 Events & Wedding Festoon Lighting Hire
Decorative Lighting is becoming increasingly popular at weddings and wedding receptions. Wedding lighting is often an overlooked feature for the special day. We provide clients with our renowned services for all kinds of special celebration events and ensure that every single one is created with love and is a unique experience unto itself. At Festoon Lighting Brisbane we provide and install decorative lights throughout Brisbane and surrounds.
We have a variety of outdoor festoon lighting options ideal for any size party, from small family events to larger celebrations such as corporate events and social gatherings. The LED system we use is innovative, meaning you're guaranteed an attractive, hassle-free display that makes sure your guests are well lit during all parts of the event.
DIY Festoon Party String Light Rental Kits
When hosting a backyard get-together, our festoon party equipment DIY kits are a great way to create a guest-focused environment. What's most important when planning your event is knowing how much attention to detail you want to go with.
With DIY festoon party equipment kits, you don't need to hire external contractors to install a backyard lighting system. Hire our DIY kit and be your own craftsman! Ease the budget pressure by having a do-it-yourself party string lighting solution at hand!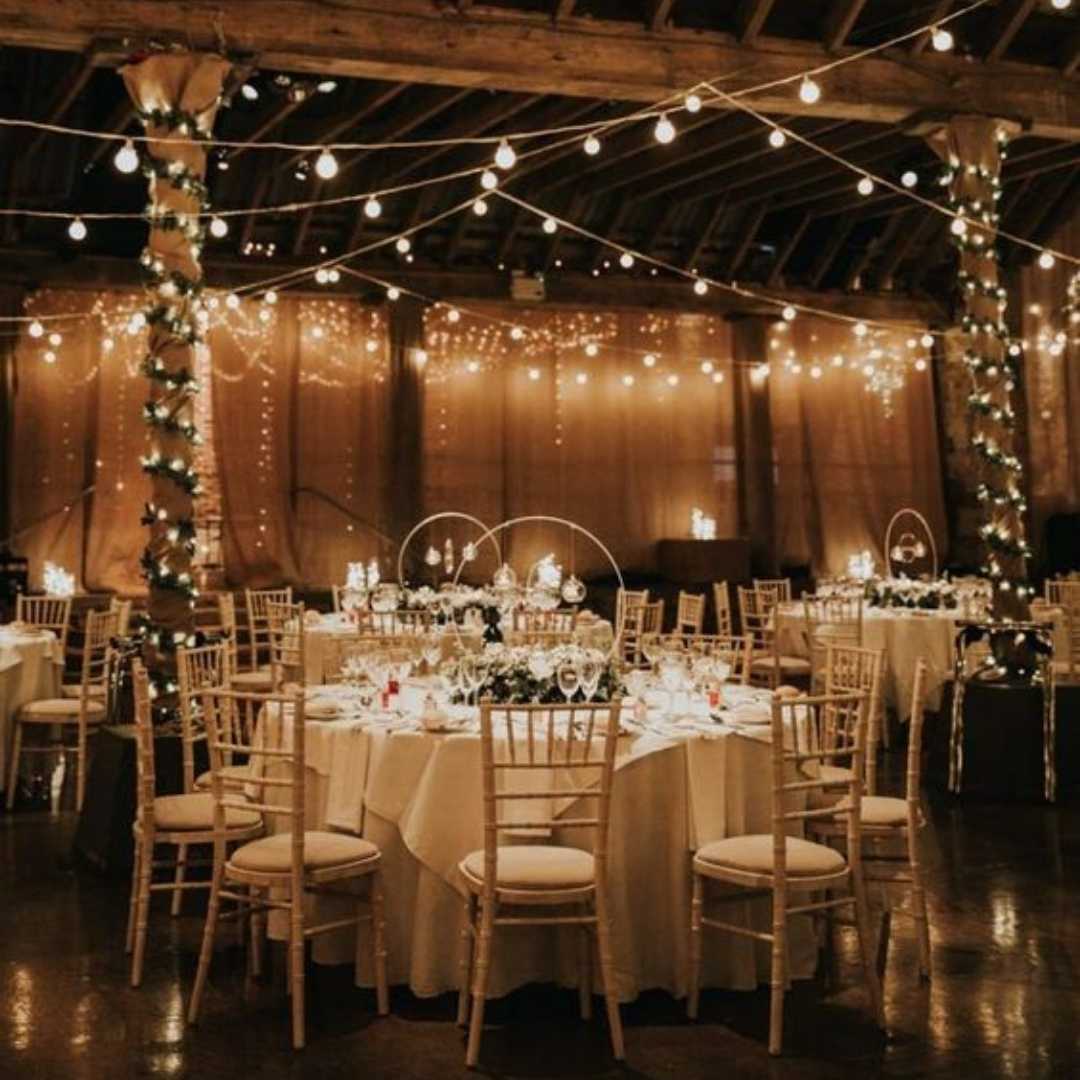 Buy Outdoor Festoon Lights
- Our Premium Commercial LED Lighting
As the leading outdoor festoon lighting company in Brisbane, we've sold and supplied many home and business owners our commercial grade festoon party string lights to decorate their space themselves. Our range of outdoor fairy lights can also be seen all round the region.
Our LED festoon and fairy lights satisfy all Australian Electrical Standards and have been constructed with the harsh Australian environment in mind so you can rest assured you're getting the safest commercial products on the market. However, before you buy our outdoor festoon lights, make sure to read this buying guide on light bulbs prior. You can be sure, however, that after purchasing our LED lights, you can leave them outside year-round with little to no maintenance when exposed to the rain, hail, or shine.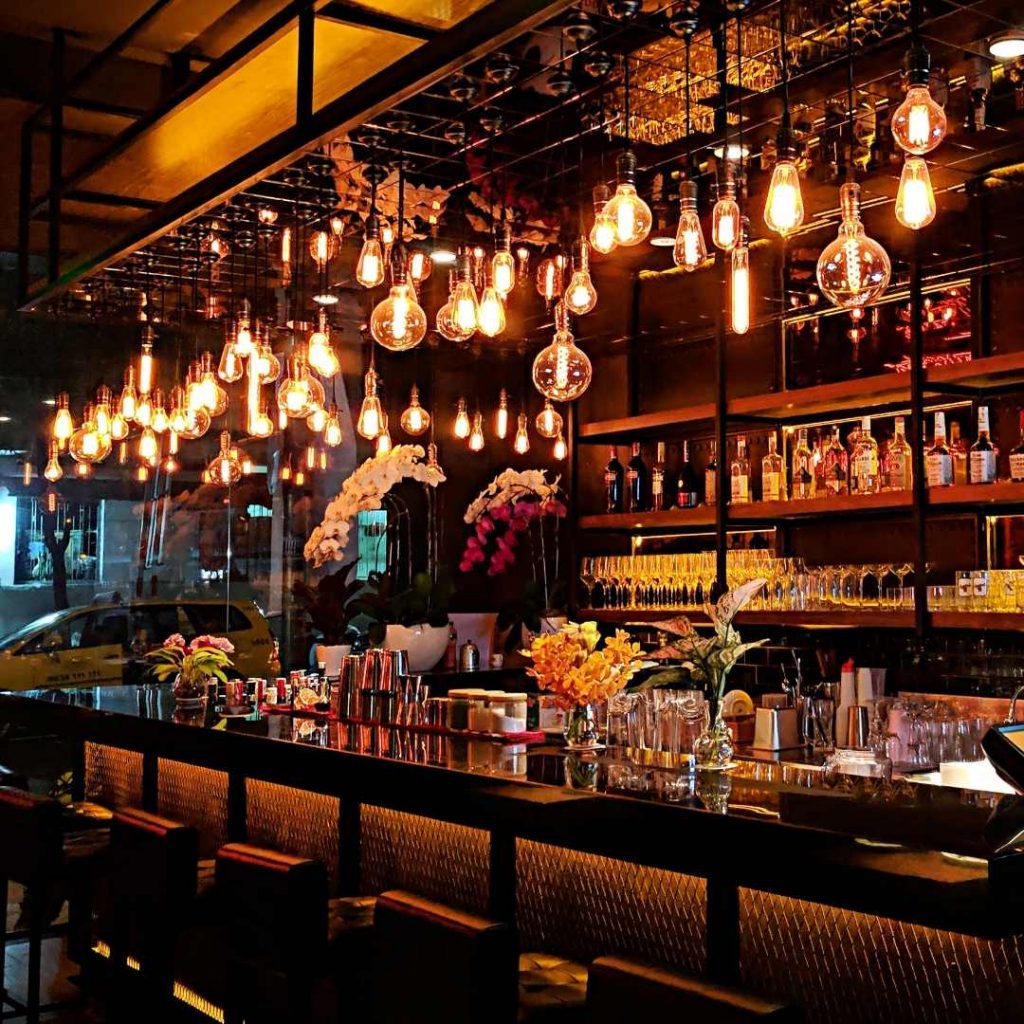 Permanent Festoon Light Installations
Are you looking for a permanent decorative lighting feature installed in your Brisbane pub, bar, office or home? Our electricians and designers can work together with you to bring your vision to life by illuminating your space with our stunning festoon string lighting products.
Enjoy peace of mind knowing that Festoon Lighting Brisbane can get the job done quickly and professionally. Using our top of the commercial-grade led fairy and festoon lights, local home, we've helped home and business owners decorative their entertainment areas into unique feature spaces. Buy our LED festoon lights, and we'll set them up for you!
Not sure what you're looking for? Find out about all our services here.
Festoon Lighting Brisbane is Australia's premier decorative lighting store. We offer a range of high-grade commercial-strength products that can withstand the harsh Australian climate conditions year round.
Our outdoor lights bring beauty and inspiring ambiance to their surroundings no matter the location or setting.
Get in touch with us and request your FREE quote today!
Get In Touch for a Quote - Sales, Rentals, Installations