Hire Fairy Lights
Festoon Lighting Brisbane
Hire fairy lights Brisbane for events of all sizes.
Fairy Light Hire Brisbane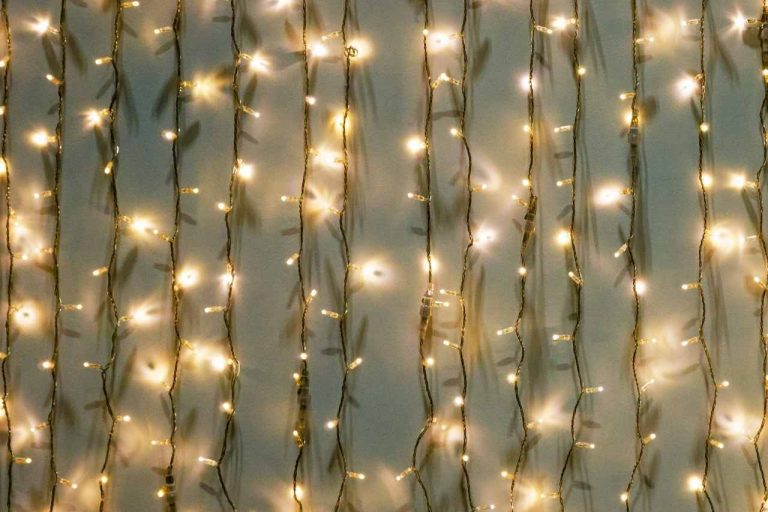 We cater to events both large and small with the same passion and attention to detail on each, from small backyard birthday parties to a full-size music festivals and fetes.
The innovative LED system we use allows for pieces to be connected to form long fairy light strings for large spaces or marquees, or can be kept smaller to wrap around trees and other venue features.
Our Fairy Lights Hire Brisbane Service is the perfect solution if you'd like to have a beautiful display set up by professionals.
Indoor & Outdoor Fairy Lights
Fairy lighting is a beautiful way of transforming bare venues into stunning spaces for special events and occasions.
Although tiny in size when wrapping these warm white LEDs around trees, through marquees, or above wedding reception venues, they provide the perfect ambient light to set the mood for the special evening ahead.
Our Fairy Lights Hire Brisbane service is performed by our lighting professionals who can create an array of beautiful lighting features. The features include fairy light walls or backdrops, an awe-inspiring fairy light canopy or the traditional fairy light ceiling. Our equipment is suitable for both indoor and outdoor events.
Our crew at Fairy Lights Brisbane include installation experts who can provide fairy light canopies and curtains, light up gardens and trees and handle customised bespoke ideas. Hire Fairy Lights Brisbane to create the next perfect event for you!
DIY Fairy Light Hire Kits
If you're comfortable setting up the fairy lights yourself, put your skills to good use and rent one of our cost-effective DIY fairy light party equipment kits. Our DIY kits are the ideal solution for a small fairy lights party when there is little labour work involved, eg. with backyard fairy lights, to illuminate your space.
Fairy Light Permanent Installation
Festoon Lighting Brisbane is the city's go-to company for interior and exterior decorative lighting projects. We have an extensive portfolio of commercial and residential clients, including 100% work satisfaction guarantee (based on friendly service, competitive prices and light installations that do not compromise aesthetic).
Our team has ten years of experience in the electrical and decorative lighting industry, including festoon and fairy lights hanging. We've lit up some of Brisbane's most notable businesses including restaurants, shops, casinos, hotels and local council projects.
Our licensed electrical tradesmen take pride in their work, delivering seamless, high-quality finishes on the impressive newly lit entertaining area at job completion. We're licensed and insured to work with electricity as well as working at heights and in public spaces. Fairy lights hanging is one of our notorious services that we offer throughout Brisbane.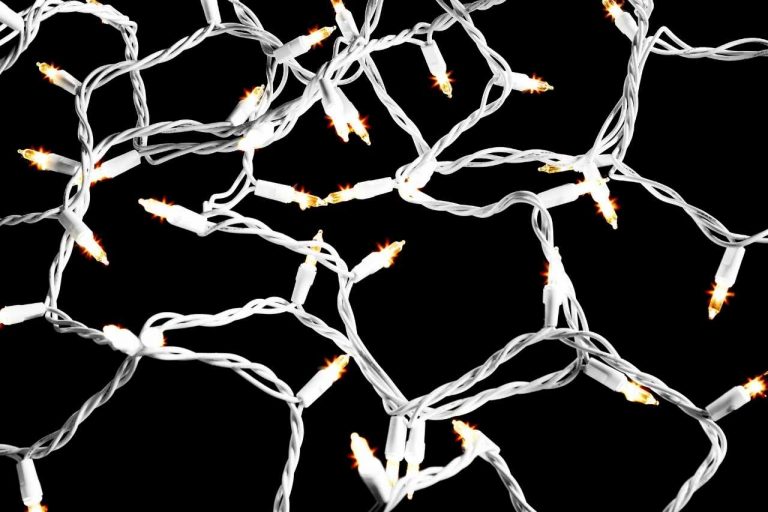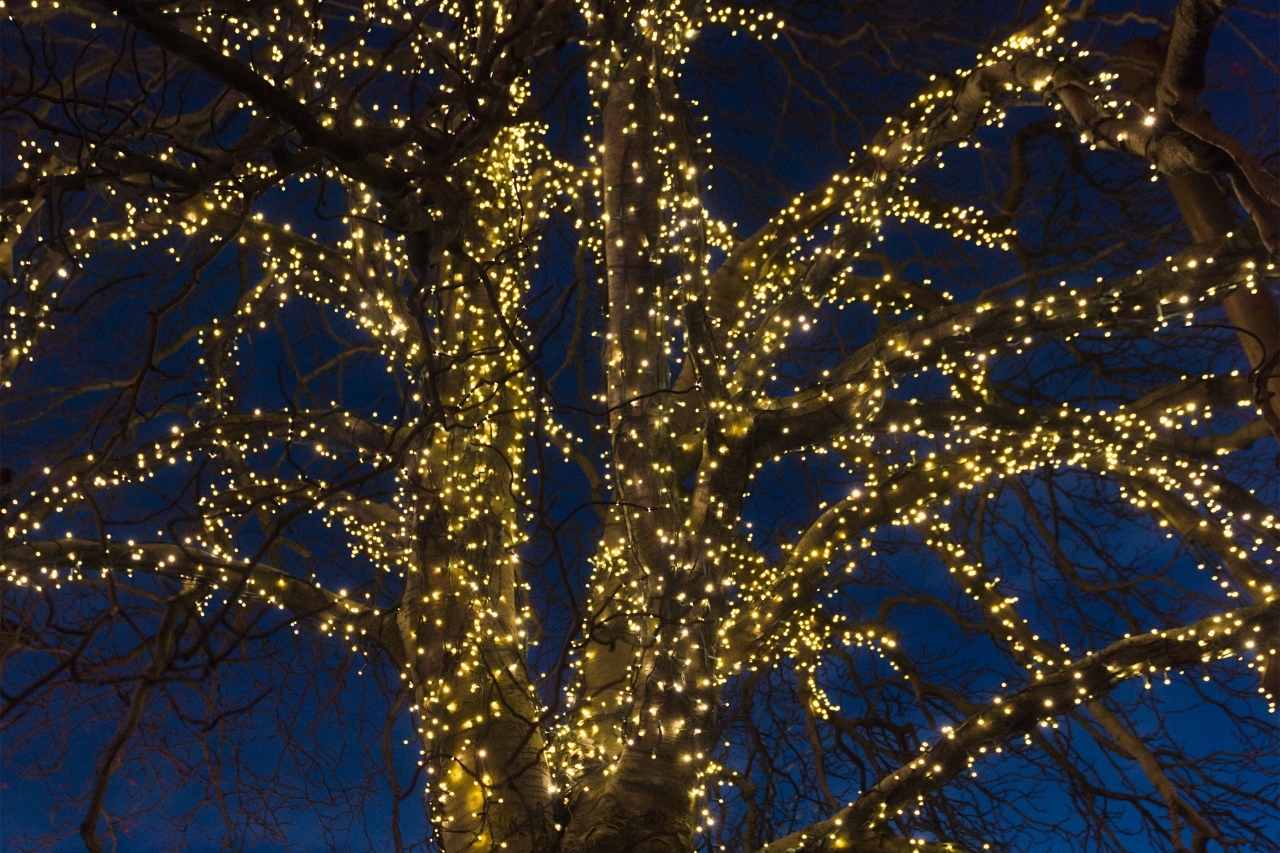 High Quality LED-Range For Our Fairy Lights Hanging Services
Our commercial fairy light range has been constructed for long term installations and is ready for permanent outdoor applications. The IP44 rating awarded to our fairy light bulbs and belts indicate that they're suitable for year-round outdoor use, both waterproof and weatherproof.
We use low voltage LED equipment to ensure our installations are safe enough for even the strictest of public safety standards at all times. Our environmentally-friendly LED fairy light bulbs draws much less electricity than traditional twinkle lighting which prolongs the product life with an expected warm white glow for a life span of 30,000 hours.
If you're looking for a quote on installing a permanent fairy light installation at your home or commercial premise, reach out using our contact form or give us a call. Our design team is more than happy to meet you on-site for a free measure up and quote.
Hanging fairy lights is a great way to add a touch of magic to any space. To hang fairy lights, start by finding a suitable location. You'll need a place to plug in the lights, so keep that in mind when choosing a spot. Once you've found the perfect spot, either use pushpins to secure the lights in place or string them to poles and/or walls.
What could be more magical than a fairy lights in backyard? This is a truly enchanting scene that is sure to delight all who see it. The soft, twinkling light of the fairy lights creates a warm and inviting ambiance, perfect for any outdoor gathering. Whether you're hosting a party or simply enjoying a quiet evening under the stars, your fairy lights backyard will be transformed into a magical space.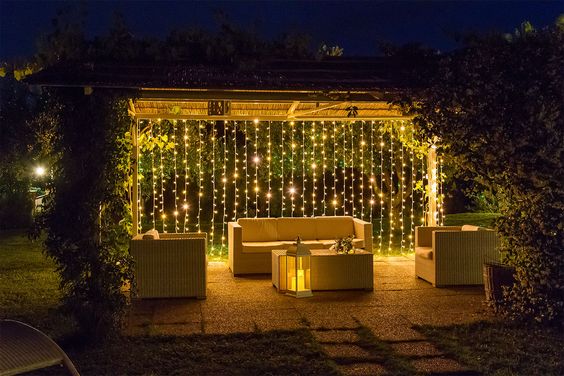 Backyard Fairy Lights are a magical way to transform your garden into a whimsical wonderland. String them up around your patio, along the fence, or create a fairy light pergola, and watch as the tiny lights transform your space into something truly special.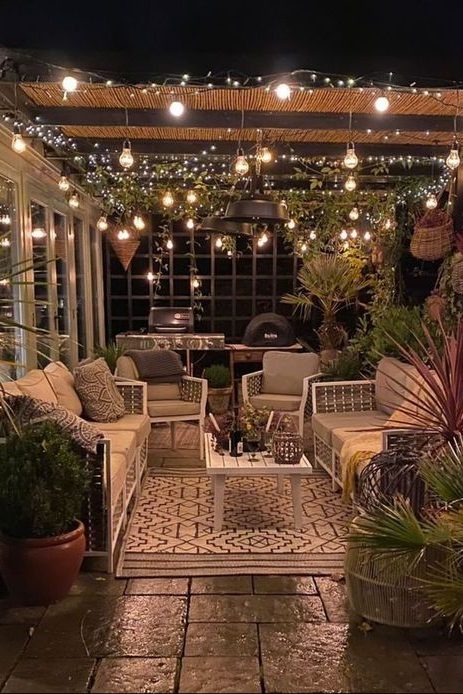 Fairy lights for ceiling can add a touch of magic to any room and outdoor space. They are perfect for use in living rooms, patios, gardens or even offices. Fairy lights come in a variety of colors and styles, so you can find the perfect set to match your decor. Plus, a fairy light ceiling is easy to install the lights can used with a variety of ceiling types.
Are you wondering how to hang fairy lights on your ceiling? Get in touch with us and we'll walk you through the process!
What could be more magical than a string of patio fairy lights twinkling in the evening? Just string them up around your patio furniture or along the edge of your roof, and you'll be able to enjoy their gentle glow all night long. Whether you create a fairy light pergola by stringing the pretty fairy lights as a canopy or wrapping them around the construction. They are sure to delight every fairy lights party.
A fairy light canopy is a beautiful and magical way to decorate your home for a special occasion. Thanks to our plug in fairy lights you can easily drape these lights over a frame to create the effect. Our pretty fairy lights can be used indoors or outdoors, and are a popular choice for weddings and other events. These canopies are relatively easy to set up, and can be a fun project for the whole family.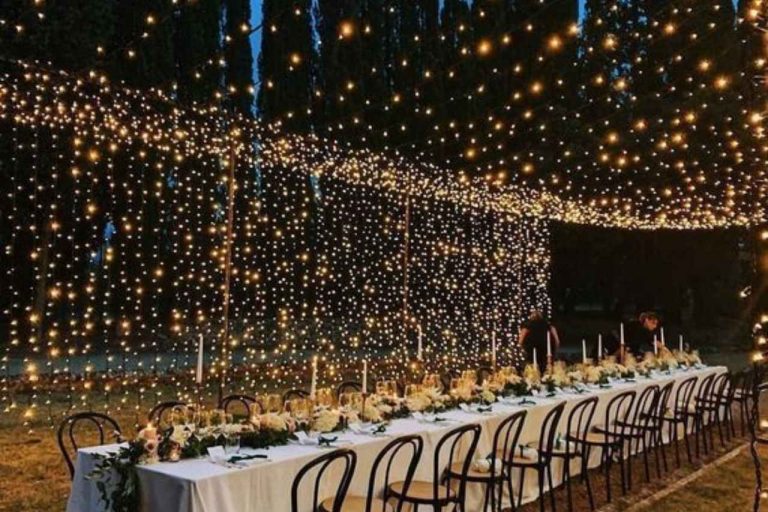 Why Choose Fairy Lights Brisbane?
Our Festoon & Fairy Lighting store is Australia's premier decorative lighting store. We offer a range of high-grade commercial-strength products that can withstand the harsh Australian climate conditions year round. 
Our outdoor lights will bring beauty and inspiring ambiance to your setting.
Get in touch with us and request your FREE quote today!
Fill Out The Form For Your First Free Quote: