Event Lighting Hire Scenic Rim Region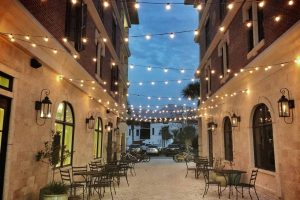 We at Festoon Lighting Brisbane are a professional design and installation team specializing in outdoor festoon lighting. Our past gigs contain several events and buildings, including weddings, pop-ups, parties, bars, cafes, and more. We design lights specifically to match your event or business in Scenic Rim Region so that we can create the best mood for any occasion you desire.
We also do permanent installations in Scenic Rim Region such as backyards or in-house fixtures and can assist you with further classified listings on our website if needed.
Every party is a special occasion that we take great pride in and it's our goal to get you the best rates and packages for your unique needs. To find out more about what other services we provide to meet your service requests, please fill out our contact form or give us a call at 07 3555 8908 with any questions.
Scenic Rim Region Festoon & Fairy Light Hire For Every Party
Have you seen how festoon and fairy lights are used by a majority of event venues these days? Lighting can make or break a festivity! There is much more to it these days than just candlelight. We've discovered that there are thousands of design options when it comes to indoor and outdoor lighting with plenty of light bulbs available to choose from while creating an awe-inspiring atmosphere at an event or party.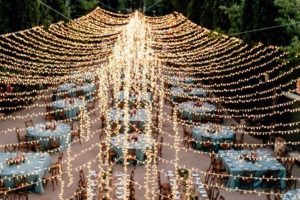 Exciting Party Lighting Rental
Our experienced and expert lighting specialists help you organize festive lights for every party purpose. We have a huge mixture of decorations like crisp and tinkling festoons, patterned strings, twinkling fairy lights, outdoor lights among many others. The fairy lights are especially unique in that they give the air an added zing! This would be the perfect way to freshen up your night event whether it's a birthday party or simply a garden party. With our visionar flair and your vision, we can make this happen together.
Do-It-Yourself Hire
When organizing initial festivities, most people tend to choose between two options in regards to their lighting hire. Either they can opt for something traditional like a simple festoon belt strung over the dinner table or else they might go for something more modern, raising the bar with a marquee instead.
In Scenic Rim Region we offer both, full hire and DIY hire (dry hire) options when it comes to LED festoon and fairy lights & equipment. Our DIY Hire is another service that is brillant for those who are looking to freshen up and DIY their gatherings. All of your decor and festive lights are picked out for you, then later picked up by us.
Here's how our DIY hire works:
Message us via our contact form or give us a call on 07 3555 8908 to discuss the details of your event (possibly send us some pictures and dimensions to evaluate the needed length for your light strings)
You'll then receive a free quote from us, and if everything's alright, we'll have the festoon belts delivered to your doorstep
Finally, after the event, we'll pick up the lights. Easy as that!
Scenic Rim Region Pretty Wedding Lighting Hire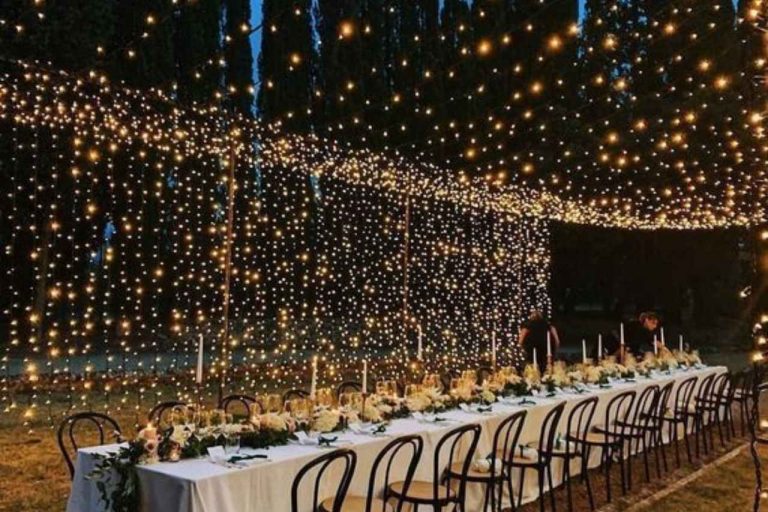 Festoon & Fairy Lights Wedding Hire
We are your ​​one shop with everything under one roof for providing specialty in wedding lighting. There's no doubt about it that once the chatter dies down, the glowing lights go up, and your guests see everything you have to offer in terms of wedding scheme. They will immediately start to see the pattern with all of these gorgeous displays together side by side, and it may become difficult for them to ignore your wedding images appearing beside them in their radiant ouplence.
In other words: Our team of lighting specialists treats the art of wedding design with the same attention to detail while still giving you, the bride and groom, an opportunity to take part in production!
Wedding Marquee Hire Scenic Rim Region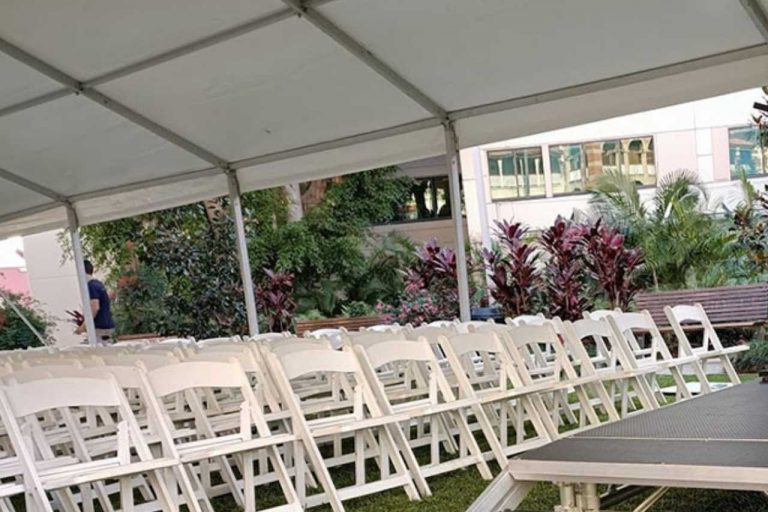 If you're looking for a creative event marquee that will impress your guests, then look no further than our wedding marquee hire service in Scenic Rim Region. We have a wide range of party tents to choose from, all of which are sure to make your wedding day extra special. Our skilled creative team will work with you to ensure that everything is perfect for your big day, and we'll even take care of all the logistics so you can relax and enjoy your wedding stress-free.
We are proud to offer a complete range of accessories and furniture for our event marquees as well. From tables and folding chairs to linens and lighting, we have everything you need to make your special day perfect. We also offer a range of optional extras, such as a dance floor or stage, to make your marquee truly unique. Contact us today to find out more about our event marquee hire service.
Beautiful Marquee Lighting Hire
String lights have an marvelous effect on any environment – especially when strung up as marquee lighting! Apart from their obvious aesthetic value, they're required in many ways during a wedding party: they will make your wedding marquee lighting in Scenic Rim Region look magnificent; they will ensure that people will feel the celebration in the air. Let our marquee lighting hire set up a gorgeous vibe that you want to create during your wedding celebrations. Our professional designers can help you not only select the most beauteous set of string light designs but they can also provide you with the latest and most modern suggestions to other party décor items.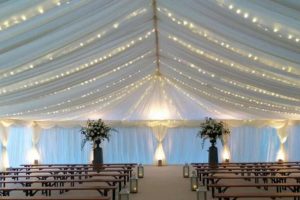 Permanent Outdoor LED Decorative Lighting Installation in Scenic Rim Region
Are you looking for a commercial festoon light installation to add some excitement to your pub, bar, or restaurant in Scenic Rim Region? Trust our accomplished design professionals who are experienced in installing permanent outdoor LED decorative lighting systems in backyards, gardens and commercial spaces all over the region. Venue lighting done right can be the perfect compliment to your space. Our decorative lighting services include permanent festoon light installations, permanent fairy lighting systems, and permanent Christmas lighting installations. Whether you're looking for an outdoor fairy light tree, a permanent fairy light canopy, or even a stunning fairy light marquee, we have them all!
After contacting us, our team will be available to come to inspect your property and then work with you to provide a competitive quote. After we see what else needs to be done to freshen up your lawn, we'll plan the installation with you.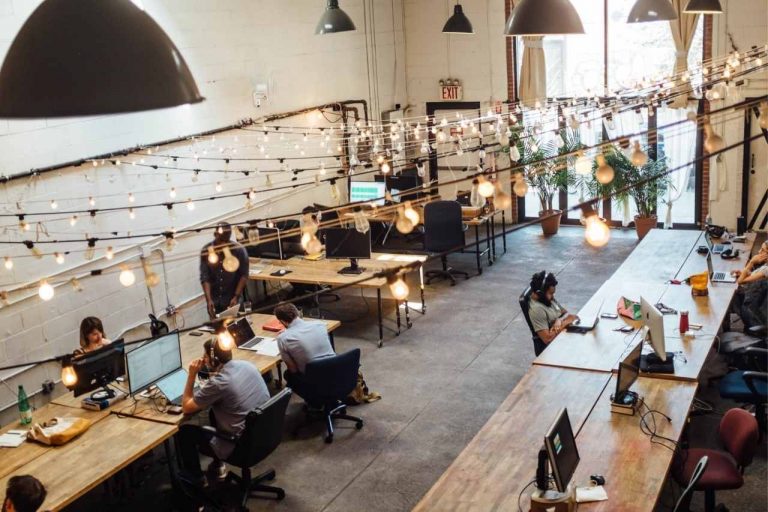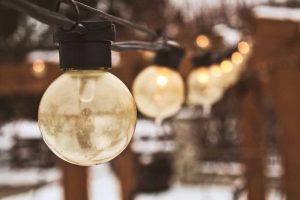 Permanent Festoon Light Installation
A permanent festoon lighting installation is a great way to add some extra light to your home or business. These lights are easy to install and can be used both indoors and outdoors. Festoon lights are a great way to add some extra flair to your décor, and they can be used to light up any area of your home or business.
Decorative Garden Light Install
Installing decorative garden lights in your home is a great way to add a touch of magic to your everyday life. Whether you want to add them to your outdoor Christmas tree or use them year-round to brighten up your living space, permanent landscape lighting is a versatile and easy-to-use decoration.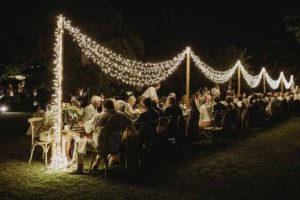 Permanent Fairy Lighting Installation
Permanent fairy light installations are becoming increasingly popular, as they offer a hassle-free way to enjoy the beauty of twinkling lights without having to worry about taking them down or putting them away.
Fairy Light Tree Install
Planning on having your fairy lights installed on a tree year-round? Our permanent outdoor tree fairy lights are the perfect choice! Thanks to their IP44-rating they withstand extreme temperature changes known to the Australian climat.
Purchase LED Festoon Lights in Scenic Rim Region
Looking for commercial-grade festoon lights in Scenic Rim Region? Our commercial festoon lights can be found in homes and businesses throughout Scenic Rim Region year-round. With their IP44 waterproof rating, they are fit for outdoor spaces in all weather conditions – whether rain, hail, or shine, they won't let you down!
Festoon Lighting Brisbane has partnered up with the main lighting supplier in the country. They are able to issue exciting festoon lights designed for all types of events. We make sure that only quality products are on offer at a reasonable and affordable price, so you'll be confident that there won't be any disappointments. Our deligent support team will be more than happy to give you all the information that you need to know about our products. Purchase LED festoon lighting from our online store.
Contact Us
Call our friendly support team or fill out the form on our contact page.
Phone Number: 07 3555 8908
Business Hours:
Monday 9AM – 5PM
Tuesday 9AM – 5PM
Wednesday 9AM – 5PM
Thursday 9AM – 5PM
Friday 9AM – 5PM
Sunday Closed
Sunday Closed
Not your suburb? Go back to see other areas.